SSA Group held the thirteenth webinar covering the topic of 'Known and Unknown Risk Management'.
The online event gatheredboth project managers and software engineers who were interested in expanding their understanding of project management processes. It was focused on discussing the main project management risks and how they could be approached by different tools and standards.
Speaker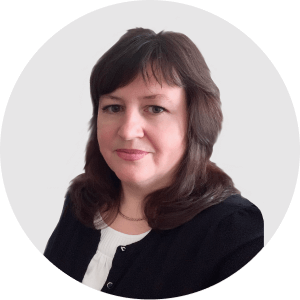 Olena Korсhan
Program Manager SSA Group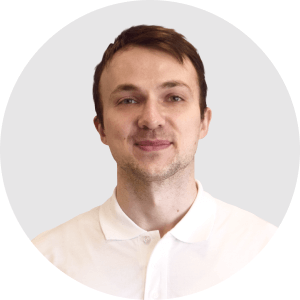 Ihor Chekanov
Senior Project Manager SSA Group
Agenda
What are the main project risks and how they can be approached by PMBOK6 and other standards?

Risk management process according to PMBOK6. Documents and tools for managing risks.  

Top 3 tools to work with risks based on examples.  

Risk management plan and register in detail.  

PDCA cycle in risk management. 

Areas of coverage, challenges and opportunities.
The speakers elaborated on the PMBOK6 standard and its role in the risk management processes. During the webinar, we discussed how to build a risk management plan and develop a PDCA cycle in the risk management model.
We are grateful to the speakers for sharing valuable knowledge and all attendees for joining us during this online event.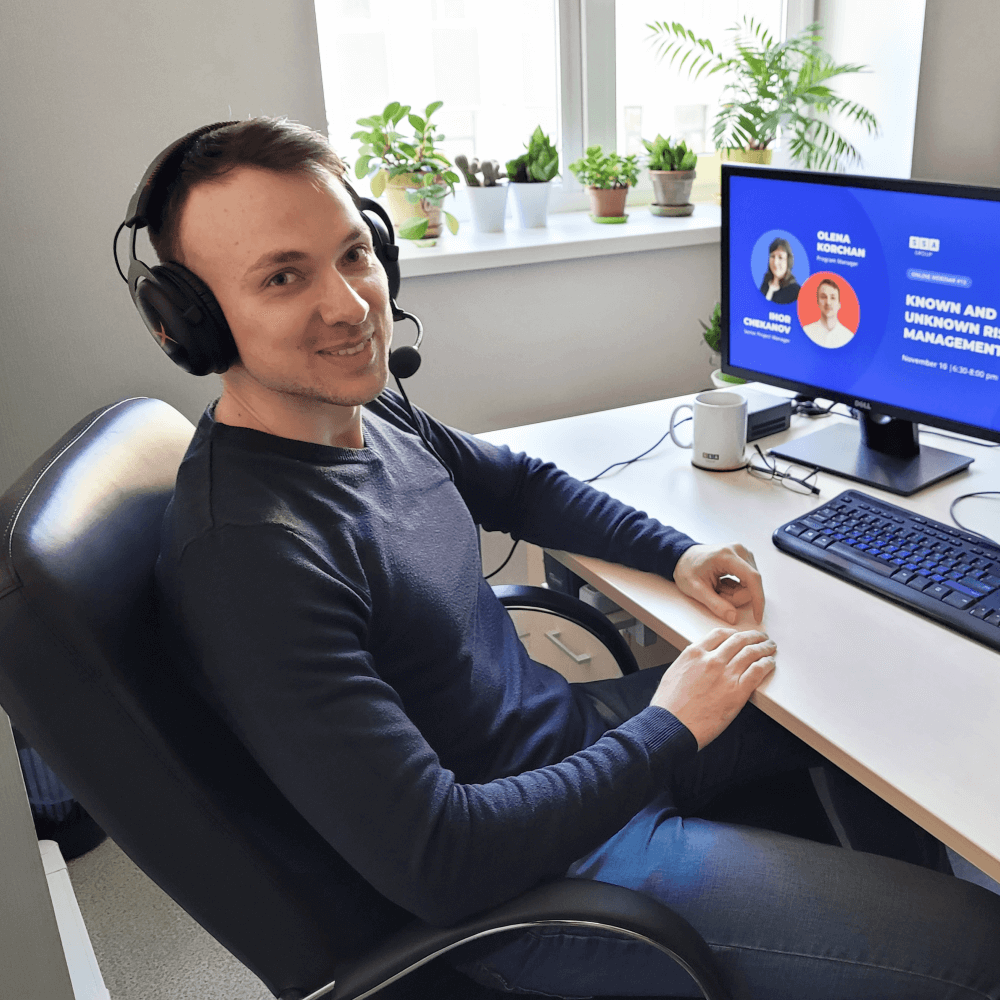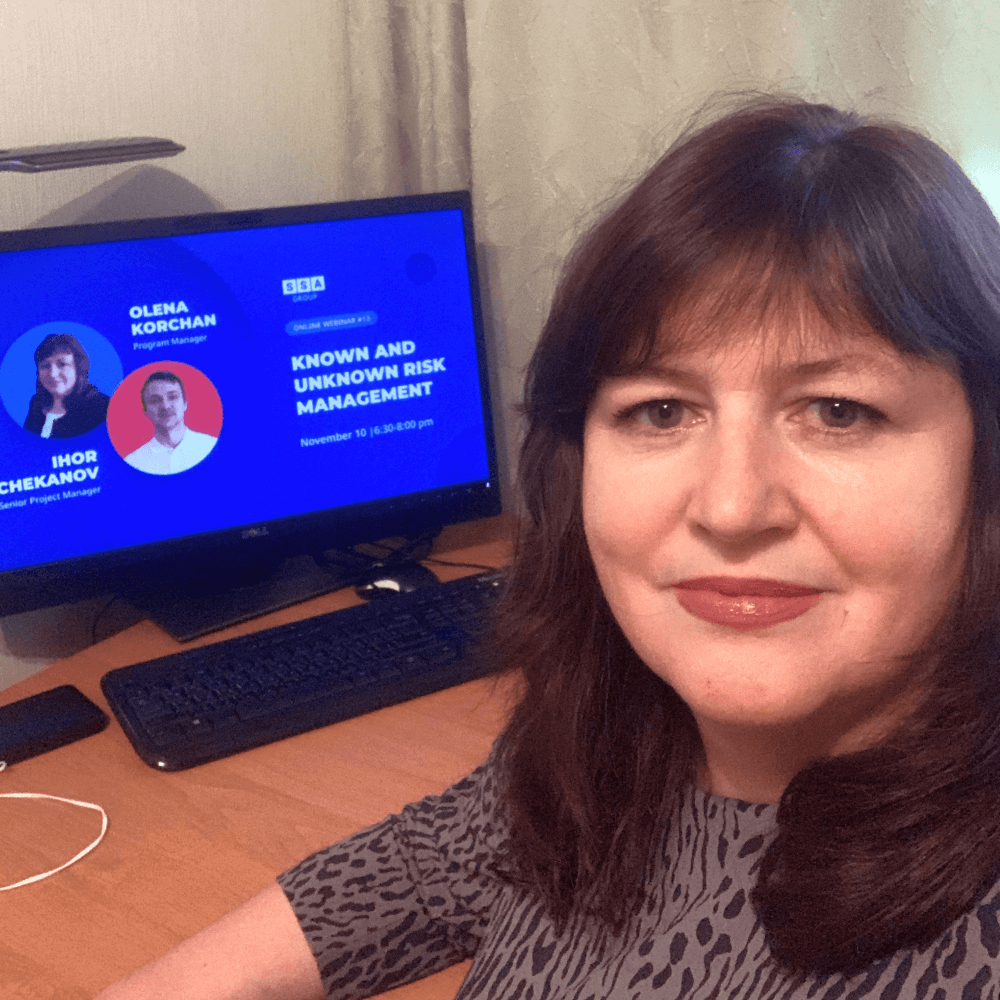 Video version (In Russian)